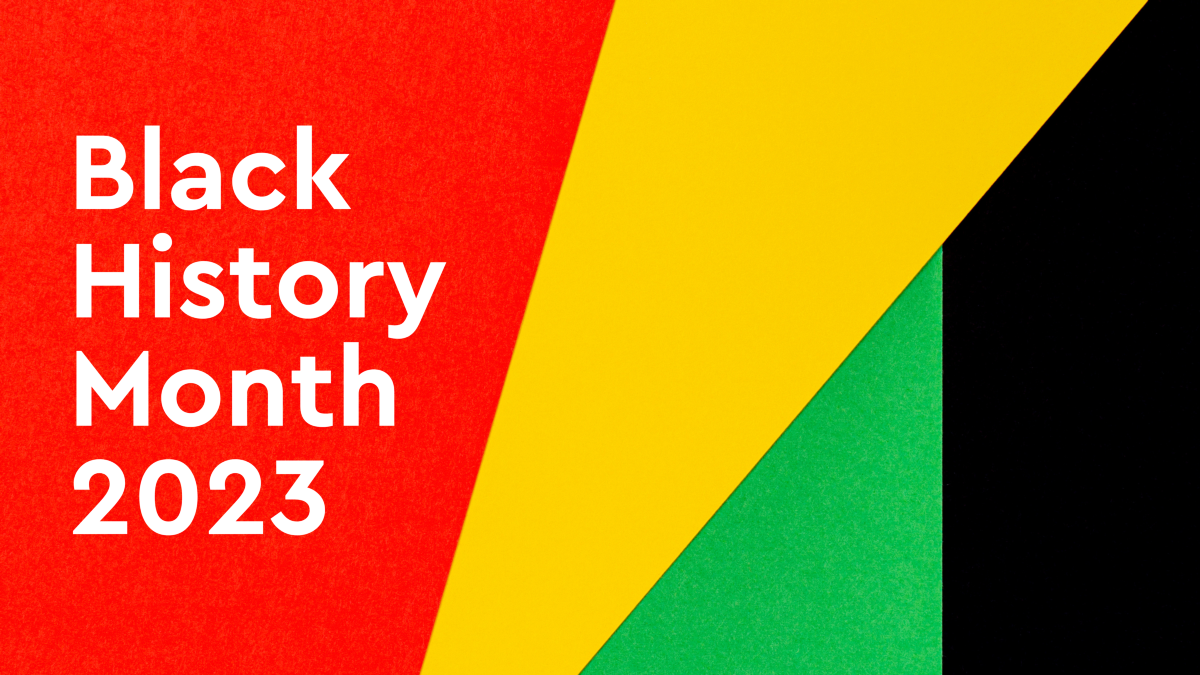 Every October, the UK celebrates Black History Month. It gives everyone the opportunity to share, celebrate and understand the impact of black heritage and culture. This year's theme is 'Saluting our Sisters', specifically celebrating and highlighting the achievements of Black women.
How did Black History Month start?
Black History Month originated with Carter G. Woodson, born in 1875 in the US to former slaves. He earned a PhD in history from Harvard and dedicated his life to promoting black history. In 1926, he initiated Black History Week in the US, which later expanded into a month-long celebration. In 1987, the UK chose to celebrate Black History Month in October. October was chosen as it was near the start of the school year, so children would be fresh from the summer to learn. Every year the month aims to promote black history and combat racism.
Women of Tower Hamlets and East London
We're proud to be part of such a diverse community of people here in Tower Hamlets. As part of this year's 'Saluting our Sister's' theme, we wanted to celebrate some of the notable Black Women of Tower Hamlets and East London.
Michaela Coel [Boakye-Collinson]
Michaela is a Ghanaian-British actress, filmmaker, singer, and composer. Michaela was born and raised in East London, primarily in Hackney. She is best known for creating and starring in the sitcom Chewing Gum for which she won the BAFTA Award for Best Female Comedy Performance. She also starred in the series I May Destroy You for which was the first black woman to win the Emmy Award for Outstanding Writing for a Limited Series, Movie, or Dramatic Special.
Oona King
Oona King, Baroness King of Bow, is a business executive and former British Labour Party politician. She was selected to represent the seat of Bethnal Green and Bow early in 1997. Upon winning the seat, King became the second black woman to be elected as a member of parliament, the first having been Diane Abbott.
Dr. Shirley Thompson
Composer Shirley Thompson was born in East London (Newham), of Jamaican parents. Her early musical experience included playing the violin in various youth symphony orchestras in London, and choral singing with local choirs in Newham. In 2004, she became the first woman in Europe to conduct and compose a symphony in the past 40 years. It was called New Nation Rising, A 21st Century Symphony. The piece of music celebrated London's history and was composed to mark the Queen's Golden Jubilee in 2002. Because of her work, she was named in the Evening Standard's Power List of Britain's Top 100 Most Influential Black People in 2010, 2011, 2012, 2013, 2014, 2015 and 2016.
Celebrating Black History Month in Tower Hamlets
Tower Hamlets council has a busy month of events and activities in celebration of Black arts, culture and heritage. Exhibitions, performances, and workshops will cover film, music, poetry and local archive collections plus intergenerational sessions to explore connections within communities. For a full overview of events, visit the council website.
There's also a series of free, daily talks celebrating London's Black History at Museum of London Docklands.