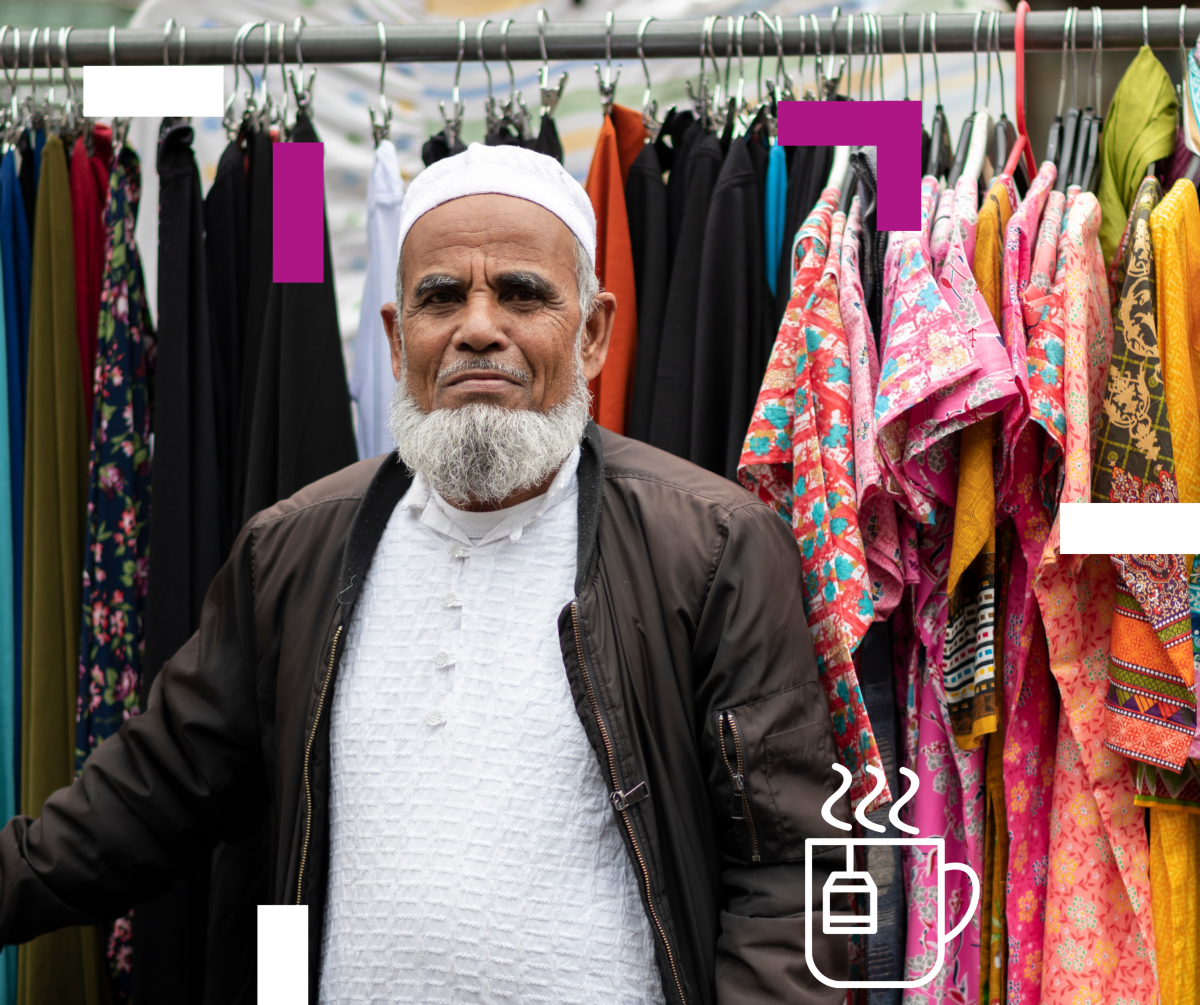 We're a local landlord
You should feel safe and supported within your local community. We care about our community and invest in our neighbourhoods to create places people are proud to call home.
On this page you can find out about what we do for our community, as well as how you can get involved.
If you can't find what you're looking for on this page, do not hesitate to get in touch with our customer service team, who will be happy to help.
Anti-Social Behaviour
We want you to enjoy your community without feeling worried or anxious. If anti-social behaviour is affecting you, we're here to offer help and advice.
Parking
Whether you already park your car with us, or you're looking to secure a spot, visit our Parking page for lots of helpful information.
Grounds maintenance
John O'Conner is our grounds maintenance contractor. They carry out a range of services across our community including:
Grass cutting and maintenance
Footpaths and hard surfaces cleaning
Shrub and border maintenance
Floral bedding maintenance
Hedge and tree maintenance
Litter and leaf clearance
General weed control
To find out more about services, estate schedules, or to talk directly with a member of the team, you can visit the THCH & John O'Conner site below.
Visit our Warm Hub
From 6 December 2023, our weekly Warm Hub returns; a warm and welcoming place for residents to enjoy a free lunch at our Minera Community Centre (E2 9EH). The hub will take place every Wednesday from 11am-2:30pm. Lunch, which will consist of hot soup and a warm roll, will be served between 12pm – 2pm.
Advice and support
Life doesn't always go to plan, but there's help out there. There's lots of ways we can support you, but if we can't, we'll direct you to somewhere that can. Visit our Support page to find information on a range of things including guidance on domestic abuse, financial advice, employment opportunities, and upskilling courses.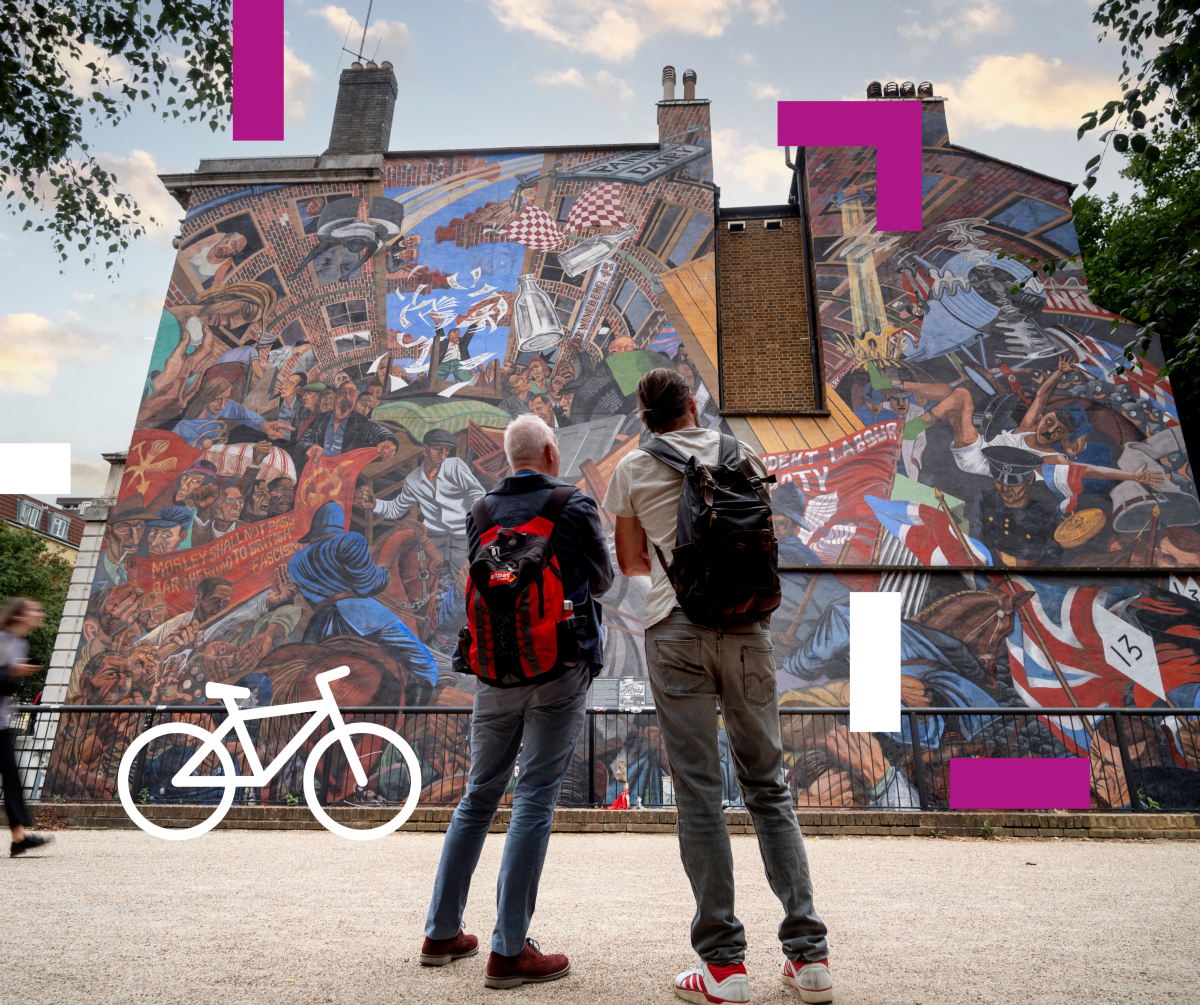 Community Centres
Home is more than just four walls - it's our family, friends and neighbours. We support seven community centres and club rooms across our neighbourhoods.
They are used by our residents, community organisations and charities. If you'd like to attend a club, view our timetables below. If you'd like to run a project or club, get in touch.
There's also lots of events and opportunities to get invovled in the wider Tower Hamlets community, so don't forget to take a look at what's on in the borough by visiting the council's website.
What's going on in Tower Hamlets
Our community centre timetables
We have seven community centres that run different activities and groups every day. Take a look at what's on below.
Hanbury Street
103 Hanbury Street, Spitalfields, London, E1 5JQ
Monday
| | | |
| --- | --- | --- |
| Time | Activity | Contact |
| 9.00am-11.00am | Women's Coffee Morning | 07500970957 |
| 11.00am-2.00pm | Women's Activity Group | Nadirah Islam |
| 4.00pm-6.00pm | Horsed Educationcal Class | 07940995634 |
| 6.00pm-9.00pm | Men's Social Club | 07951606636 |
Tuesday
| | | |
| --- | --- | --- |
| Time | Activty | Contact |
| 9.00am-11.00am | Women's Coffee Morning | 07500970957 |
| 11.00am-2.00pm | Women's Activity Group | Nadirah Islam |
| 4.00pm-7.00pm | Horsed Educational Class | 07940995634 |
| 7.00pm-9.00pm | Men's Arabic Group | Muhib Ahmed |
Wednesday
| | | |
| --- | --- | --- |
| Time | Activity | Contact |
| 9.00am-2.00pm | Women's Coffee Morning | 07500970957 |
| 5.00pm-7.00pm | Men's Social Club | 07931209502 |
| 7.00pm-9.00pm | Men's Social Club | 07951606636 |
Thursday
| | | |
| --- | --- | --- |
| Time | Activity | Contact |
| 9.00am-11.00am | Women's Coffee Morning | 07500970957 |
| 11.00am-2.00pm | Women's Activity Group | Nadirah Islam |
| 4.00pm-7.00pm | Horsed Educational Club | 07940995634 |
| 7.00-9.00pm | Men's Social Club | 07931209502 |
Friday
| | | |
| --- | --- | --- |
| Time | Activity | Contact |
| 9.00am-1.00pm | Women's Coffee Morning | 07500970957 |
| 1.00pm-4.00pm | Horsed Educational Class | 07940995634 |
| 7.00pm-9.00pm | Men's Social Club | 07931209502 |
Saturday
| | | |
| --- | --- | --- |
| Time | Activity | Contact |
| 9.00am-1.30pm | Horsed Educational Class | 07940995634 |
| 1.30pm-6.30pm | Enam Tutorial | 07877774505 |
| 7.00-9.00pm | Men's Social Club | 07931209502 |
Sunday
| | | |
| --- | --- | --- |
| Time | Activity | Contact |
| 9.00-3.00pm | Horsed educational Class | 07940995634 |
| 7.00pm-9.00pm | Men's Group | Muhib Ahmed |
Minerva Large
10 Minerva Street, Bethnal Green, London, E2 9EH
Monday
| | | |
| --- | --- | --- |
| Time | Activity | Contact |
| 10.00am-11.15am | Keep Active Excercise Session | 07762 473 665 |
| 1.00pm-5.30pm | Projapoti Cultural Group | |
| 5.30pm-9.30pm | Youth Club | futuregen.2021@gmail.com |
Tuesday
| | | |
| --- | --- | --- |
| Time | Activty | Contact |
| 9.30am-12.00pm | Parents and Toddler Group | 07916 310 997 |
| 6.30pm-8.00pm | Wise Youth Trust | 07956 462 544 |
Wednesday
| | | |
| --- | --- | --- |
| Time | Activity | Contact |
| 9.00am-1.00pm | Resident training sessions | 02077803070 |
| 5.00pm-9.00pm | Youth Club | futuregen.2021@gmail.com |
Thursday
Time
Activity
Contact
10.00am-11.15am
Keep Active Excercise Session
07762 473 665
11.30am-4.00pm

Asian Peoples Disability Alliance

Chat+Chai Women's Group

0208 830 4220
6.00pm-9.00pm
Wise Youth Project
07956 462 544
Friday
| | | |
| --- | --- | --- |
| Time | Activity | Contact |
| 9.00am-1.00pm | Our Variety Club | 07932 539 241 |
| 1.00pm-4.45pm | Projapoti Cultural Group | |
| 5.00pm-9.00pm | Youth Club | futuregen.2021@gmail.com |
Saturday
| | | |
| --- | --- | --- |
| Time | Activity | Contact |
| 10.00am-9.00pm | Youth Club | futuregen.2021@gmail.com |
Sunday
| | | |
| --- | --- | --- |
| Time | Activity | Contact |
| 9.00-3.00pm | Youth Club | futuregen.2021@gmail.com |
Minerva Small
10 Minerva Street, Bethnal Green, London, E2 9EH
Monday
| | | |
| --- | --- | --- |
| Time | Activity | Contact |
| 1.00pm-5.30pm | Projapoti Cultural Group | |
| 6.30pm-8.30pm | Sound Healing Journey | butterflycharly@gmail.com |
Tuesday
| | | |
| --- | --- | --- |
| Time | Activty | Contact |
| 4.30pm-6.000pm | Bengali Mother Tongue Class | |
| 6.30pm-8.00pm | Wise Youth Trust | 07956 462 544 |
Wednesday
Time
Activity
Contact
11.00am-1.00pm
THCH warm hub (THCH residents only)
020 7780 3070
4.30pm-6.00pm
Bengali Mother Tongue Class

7.00pm-9.00pm


Tower Hamlets Positive Money Group
1st and 2nd Wednesday of every month

www.positivemoney.org
7.00pm-9.00pm

Pop Up Business School London Ambassadors

3rd and 4th Wednesday of every month

ajphilpott@aol.com
Thursday
Time
Activity
Contact
11.30am-4.00pm

Asian Peoples Disability Alliance

Chat+Chai Women's Group

0208 830 4220
4.30pm-6.00pm
Bengali Mother Tongue Class
6.00pm-8.00pm
Wise Youth Trust
07956 462 544
Friday
| | | |
| --- | --- | --- |
| Time | Activity | Contact |
| 1.00pm-4.45pm | Projapoti Cultural Group | |
Saturday
| | | |
| --- | --- | --- |
| Time | Activity | Contact |
| | N/A | |
Sunday
| | | |
| --- | --- | --- |
| Time | Activity | Contact |
| 9.00-3.00pm | Youth Club | futuregen.2021@gmail.com |
St Peters North Community Centre
1 Marian Place, Pritchard's Road, Bethnal Green, London, E2 9AX
Monday
| | | |
| --- | --- | --- |
| 5.00pm-7.00pm | Girls Youth Project | hello@trappedinzoneone.com |
Tuesday
| | | |
| --- | --- | --- |
| Time | Activty | Contact |
| 10.30am-12.00pm | Women's Over 50s Coffee Morning | stpetersprojects@gmail.com |
| 12.00pm-1.00pm | Women's Over 50s Exercise | stpetersprojects@gmail.com |
| 1.00pm-2.30pm | Women's Over 50s Healthy Cooking Club | stpetersprojects@gmail.com |
Wednesday
| | | |
| --- | --- | --- |
| Time | Activity | Contact |
| 5.00pm-7.00pm | Girls Youth Project | hello@trappedinzoneone.com |
Thursday
| | | |
| --- | --- | --- |
| Time | Activty | Contact |
| 10.30am-12.00pm | Women's Over 50s Coffee Morning | stpetersprojects@gmail.com |
| 12.00pm-1.00pm | Women's Over 50s Exercise | stpetersprojects@gmail.com |
| 1.00pm-2.30pm | Women's Over 50s Healthy Cooking Club | stpetersprojects@gmail.com |
Friday
| | | |
| --- | --- | --- |
| Time | Activity | Contact |
| | N/A | |
Saturday
| | | |
| --- | --- | --- |
| Time | Activity | Contact |
| 3.30pm-6.30pm | Girls Support Club | stpetersprojects@gmail.com |
Sunday
| | | |
| --- | --- | --- |
| Time | Activity | Contact |
| 11.00am-3.30pm | African Music Class | 0751 550 8934 |
Tarling (Small Hall)
63 Martha Street, Shadwell, London, E1 2PA
Monday
| | | |
| --- | --- | --- |
| Time | Activity | Contact |
| 9.00am-12.00pm | Women's Exercise Group | |
| 2.00pm-4.15pm | Men's Social Club | 020 7265 9292 |
| 6.00pm-9.00pm | Wapping FC Youth Activities | info@wappingyouthfc.co.uk |
Tuesday
| | | |
| --- | --- | --- |
| Time | Activty | Contact |
| 10.00am-3.00pm | Shadwell Trust Activites | 0207 423 9146 |
| 6.00pm-9.00pm | Shadwell Trust Activties | 0207 423 9146 |
Wednesday
| | | |
| --- | --- | --- |
| Time | Activity | Contact |
| 9.00am-11.30pm | Bright Spark's Home co-op | sumaiya.al@gmail.com |
| 11.30pm-2.00pm | Women's Sewing Club | 0207 780 3070 |
| 2.00pm-4.45pm | Social Games Group | 020 7265 9292 |
| 5.30pm-6.45pm | Team DJB Taekwondo | Team.djb.tkd@gmail.com |
| 7.00pm-9.00pm | Deaf Youth Club | www.alisharah.com |
Thursday
| | | |
| --- | --- | --- |
| Time | Activity | Contact |
| 10.00am-12.00pm | Women's Arabic Learning Class | 079 8543 1536 |
| 12.00pm-1.00pm | Norton House Sewing Club | |
| 3.00pm-5.00pm | Street of Growth Employability Workshop | 0207 515 7356 |
| 5.00pm-8.00pm | Shadwell Trust Youth Club | 0207 423 9146 |
Friday
| | | |
| --- | --- | --- |
| Time | Activity | Contact |
| 10.00am-12.00pm | Women's Exercise Group | 07932 539 241 |
| 10.00am-12.00pm | Home Schooling Group | umabdullah2011uk@gmail.com |
| 6.00pm-9.00pm | Shadwell Trust Youth Club | 0207 423 9146 |
Saturday
| | | |
| --- | --- | --- |
| Time | Activity | Contact |
| 10.00am-4.00pm | Arabic Language Class for Children | 07479 036 869 |
| 4.15pm-10.00pm | PRIVATE HIRE IN MAIN HALL, room cannot be used from 4:30pm onwards | |
Sunday
| | | |
| --- | --- | --- |
| Time | Activity | Contact |
| 10.00am-1.00pm | Arabic Language Class for Children | 07479 036 869 |
| 3.30pm-6.30pm | Youth Activities | info@wappingyouthfc.co.uk |
Tarling (Large Hall)
63 Martha Street, Shadwell, London, E1 2PA
Monday
| | | |
| --- | --- | --- |
| Time | Activity | Contact |
| 9.00am-10.45am | Coffee Morning | ola5sulaiman@gmail.com |
| 11.00am-12.00pm | Women's Pilates | 07868 231 845 |
| 2.00pm-3.15pm | Linkage Plus – Mixed Seated Exercise | 020 7285 9292 |
| 5.00pm-7.00pm | Community Martial Arts Trust Health and Fitness workout (Men's session) | 07940 585 071 |
| 7.30pm-9.00pm | Boxers Fitness Academy | 07778 544 497 |
Tuesday
| | | |
| --- | --- | --- |
| Time | Activty | Contact |
| 10.00am-12.00pm | Norton House Cooking Club (term time only) | jasminbegumuk87@gmail.com |
| 12.00pm-2.00pm | Norton Housing Sewing Club (term time only) | jasminbegumuk87@gmail.com |
| 2.00pm-3.00pm | Linkage Plus Line Dancing | 020 7265 9292 |
| 5.00pm-6.00pm | Community Martial Arts Trust Play group | 07940 585 071 |
| 6.00pm-7.00pm | CMA – Women`s Self defense | 07940 585 071 |
| 7.30pm-10.00pm | Community Martial Arts Trust FOR Youth and adults | 07940 585 071 |
Wednesday
| | | |
| --- | --- | --- |
| Time | Activity | Contact |
| 9.00am-11.00am | Joint Sewing Group | |
| 11.30am-12.30pm | Linkage Plus Over 50s Dancercise' Women only | 020 7265 9292 |
| 12.30pm-2.00pm | Sewing Group | ola5sulaiman@gmail.com |
| 4.15pm-5.30pm | Team DJB Taekwondo (5-10 year olds) | Team.djb.tkd@gmail.com |
| 5.45pm-6.45pm | Legs, Bums and Tums | 07868 231 845 |
| 7.00pm-9.00pm | Team DJB Taekwondo (10+ yrs olds) | Team.djb.tkd@gmail.com |
Thursday
| | | |
| --- | --- | --- |
| Time | Activity | Contact |
| 5.00pm-6.00pm | Judo (6+) | 07940 585 071 |
| 6.00pm-7.00pm | Judo (adults) | 07940 585 071 |
| 7.00pm-9.00pm | Indonesian Martial Arts | ash@silatopencircle.com |
Friday
| | | |
| --- | --- | --- |
| Time | Activity | Contact |
| 10.00am-12.00pm | Home Schooling Group | Umabdullah2011uk@gmail.com |
| 1.00pm-3.00pm | Art Class | Umabdullah2011uk@gmail.com |
| 3.00pm-6.30pm | Wapping FC Youth Activities | info@wappingyouthfc.co.uk |
| 6.30pm-9.00pm | TRF Boy's / Men's Non-Contact Boxing | 020 7423 9146 |
Saturday
| | | |
| --- | --- | --- |
| Time | Activity | Contact |
| 8.00am-9.30am | Filipino Martial Arts | 07940 585 071 |
| 9.30am-11.30am | Filipino Martial Arts for Teens | 07940 585 071 |
| 11.30am-1.00pm | Taekwondo (kids and teens) | 07940 585 071 |
| 2.30pm- 4.00pm | 10+ Girls and Women Mixed Filipino Martial Arts | 07940 585 071 |
| 4.15pm-10.30pm | Private hire | 020 7780 3070 |
Sunday
| | | |
| --- | --- | --- |
| Time | Activity | Contact |
| 8.00am-9.30pm | Health & Fitness Workout with Mix Martial Arts Ground work | 07940 585 071 |
| 10.00am-11.30am | Indonesian Martial Arts for Adults | 07723 009 164 |
| 11.30am-1.00pm | Men's Brazilian Jiu Jitsu | 07940 585 071 |
| 1.00pm-2.00pm | Women's Fitness and Marital Arts | 07940 585 071 |
| 2.00pm-3.00pm | Girls Filipino Martial Arts (Age 6 to 9) | |
| 3.00pm-4.00pm | Boys Filipino Martial Arts | |
| 4.00pm-8.00pm | Bollywood & Classical Bengali Dance Class | 07983 521 980 |
Wodeham Gardens
1 Wodeham Gardens, Spitalfields, London, E1 5BN
Monday
| | | |
| --- | --- | --- |
| Time | Activity | Contact |
| 9.30am-1.00pm | Coffee Morning & Women's Language Class | Asma Begum |
| 7.00pm-9.00pm | Last Monday of the month - Adult Literacy Class | 07906 705 588 |
Tuesday
Time
Activty
Contact
9.00am-5.00pm
Women's Group
07983 274 050
6.00pm-8.00pm

First & second Tuesday of the month

WCLTTA Free Legal Advice

07906 705 588
Wednesday
| | | |
| --- | --- | --- |
| Time | Activity | Contact |
| 9.00am-1.00pm | Variety Club Morning and Reading Club | 07932 539 241 |
| 7.00pm-9.00pm | Arabic Language Class | 07792 611 895 |
Thursday
| | | |
| --- | --- | --- |
| Time | Activity | Contact |
| 10.00am-4.00pm | Women's Group | 07983 274 050 |
| 5.00pm-7.00pm | Horsed Educational Club | |
Friday
| | | |
| --- | --- | --- |
| Time | Activity | Contact |
| 9.00am-4.00pm | Women's Club | 07983 274 050 |
| 4.00pm-7.00pm | Horsed Educational Class | |
| 7.30pm-9.00pm | Arabic Language Class | 07904 958 616 |
Saturday
| | | |
| --- | --- | --- |
| Time | Activity | Contact |
| 11.00am-1.00pm | Homework Club | 07906 705 588 |
| 1.00pm-4.00pm | Horsed Education and Training | |
Sunday
| | | |
| --- | --- | --- |
| Time | Activity | Contact |
| 10.00am-1.00pm | Homework Club | 07906 705 588 |
| 1.00pm-4.00pm | Horsed Education and Training | |
| 6.00pm-8.00pm | Our Variety Club Social Group | Atia Begom/Rohima Khatun/Dalia |
Zander Court
50 Zander Court, Bethnal Green, London, E2 7AY
Monday
| | | |
| --- | --- | --- |
| Time | Activity | Contact |
| 9.00am-2.00pm | Coffee Morning & Exercise | 07932539241 |
| 4.00pm-7.30pm | Homework Club | Clubamiromar0101@gmail.com |
Tuesday
| | | |
| --- | --- | --- |
| Time | Activty | Contact |
| 9.00am-3.00pm | Young at Heart Club Coffee Morning | 07762 473 665 |
| 3.00pm-7.00pm | Open Art Studio | marisapolin@gmail.com |
Wednesday
| | | |
| --- | --- | --- |
| Time | Activity | Contact |
| 9.30am-12.30pm | Sew 'n' Mend | rahima.poly@gmail.com |
| 12.30pm-3.30pm | Arabic Class | 07932539241 |
| 7.00pm-10.00pm | Open Art Studio | marisapolin@gmail.com |
Thursday
| | | |
| --- | --- | --- |
| Time | Activity | Contact |
| 9.00am-12.30am | Variety Club | 07932539241 |
| 11.30am-12.30pm | Food Bank | Contact Shema for referral 0207 780 3070 |
| 12.30pm-3.30pm | Sew 'n' Mend | rahima.poly@gmail.com |
| 4.30pm-9.00pm | St Peter's Supplementary School | 079 8563 0605 |
Friday
| | | |
| --- | --- | --- |
| Time | Activity | Contact |
| 9.00am-3.00pm | Young at Heart Club | 0207 780 3070 |
| 4.30pm-9.00pm | St Peter's Supplementary School | 079 8563 0605 |
Saturday
| | | |
| --- | --- | --- |
| Time | Activity | Contact |
| 10.00am-1.00pm | Stained Glass Workshop - Contact Pat Clifford for course dates | 079 6032 7742 |
| 2.00pm-9.00pm | St Peter's Supplementary School | 079 8563 0605 |
Sunday
| | | |
| --- | --- | --- |
| Time | Activity | Contact |
| 11.00-6.30pm | Homework Club | amiromar0101@gmail.com |